Meet the Coaches Page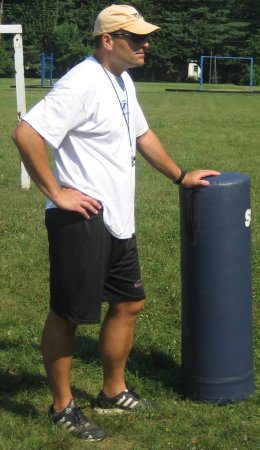 Mark Catlett
Football Coach
Owner, Football Futures LLC
Coach Mark Catlett has been a successful football coach for over 20 years. He served most recently as the Varsity Head Football Coach for Ballard High School for the past eleven seasons (1997 - 2007). He had eleven winning seasons and eleven straight appearances in the playoffs. Coach Catlett is a graduate and former football player of Centre College. He was an assistant football coach at Centre College, Eastern Kentucky University, and the University of Kentucky. Coach Catlett currently teaches Economics at Ballard High School and resides in Louisville with his wife and four sons.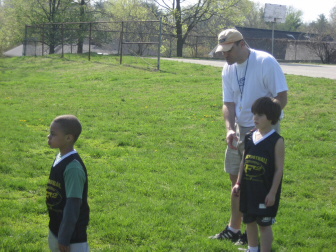 ---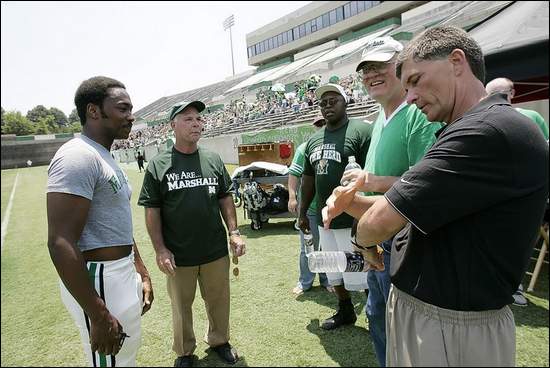 Coach Bob Bronger on a movie set talks to an actor during the filming of "We Are Marshall."
Coach Bob Bronger
Bob was a successful Head Varsity High School Football Coach for decades. He has been the head coach at Holy Cross, South Oldham, Valley and Fern Creek high schools. Bob played football at Marshall University, 1971 - 1974. He was a member of the first Marshall football team following the 1970 tragic plane crash that sparked the movie, "We Are Marshall."
---
Other Flag Football Coaches Include:
Todd Howard
Geoff Lamb
Jesse Whitt